Recording the physical characteristics of historic places and landscapes is a cornerstone of preventive maintenance, monitoring and conservation.  The information produced by such work guides decision-making by property owners, site managers, public officials, and conservators.  Rigorous documentation may also serve a broader purpose: over time, it becomes the primary means by which scholars and the public apprehend a site that has since changed radically or disappeared.
With this in mind, CIPA was founded in 1968 jointly with ISPRS (International Society for Photogrammetry and Remote Sensing) to facilitate the transfer of technology from the measurement sciences into the heritage documentation and recording disciplines. CIPA's mission is to encourage the development of principles and practices for the recording, documentation and information management for all aspects of cultural heritage; and to support and encourage the development of specialized tools and techniques in support of these activities.
They are pleased to invite you to participate in CIPA2017, the 26th biennial symposium, being held from August 28 to September 1, 2017, in Ottawa, Canada.  CIPA2017 will focus on Digital Workflows for Conservation.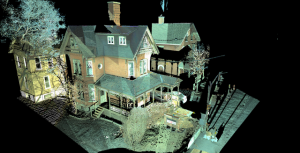 Important dates:
1 December 2015 – 1st call for papers

1 March 2016 – 2nd call for papers

1 June 2016 – 3rd call for papers

1 September 2016 – 4th call for papers

1 January 2017 – final call for papers

1 February 2017 – deadline to submit abstracts

Mar 31, 2017: Notification of acceptance of abstracts

April 30, 2017: Deadline to upload full papers

May 15, 2017: Notification of acceptance of reviewed papers

June 15, 2017: Deadline to upload non-reviewed papers and posters

July 12, 2017: Deadline for submission of corrected papers

July 12, 2017: Deadline to upload non-reviewed papers and posters

Symposium: August 28 – September 1, 2017
For more information, please visit: http://cipaottawa.org/